PostMap 02°02 20'10.2017" - Alabaster DePlume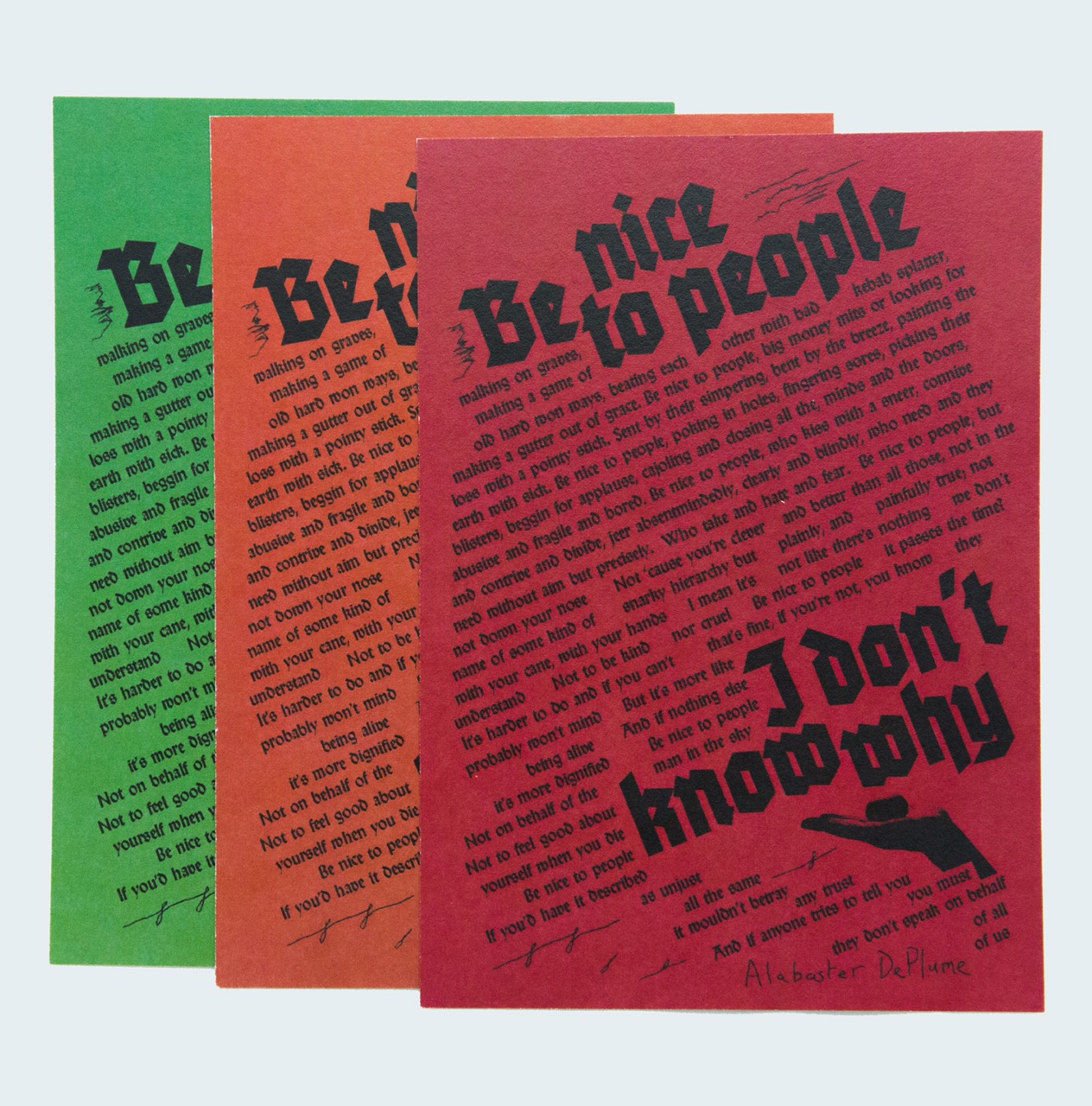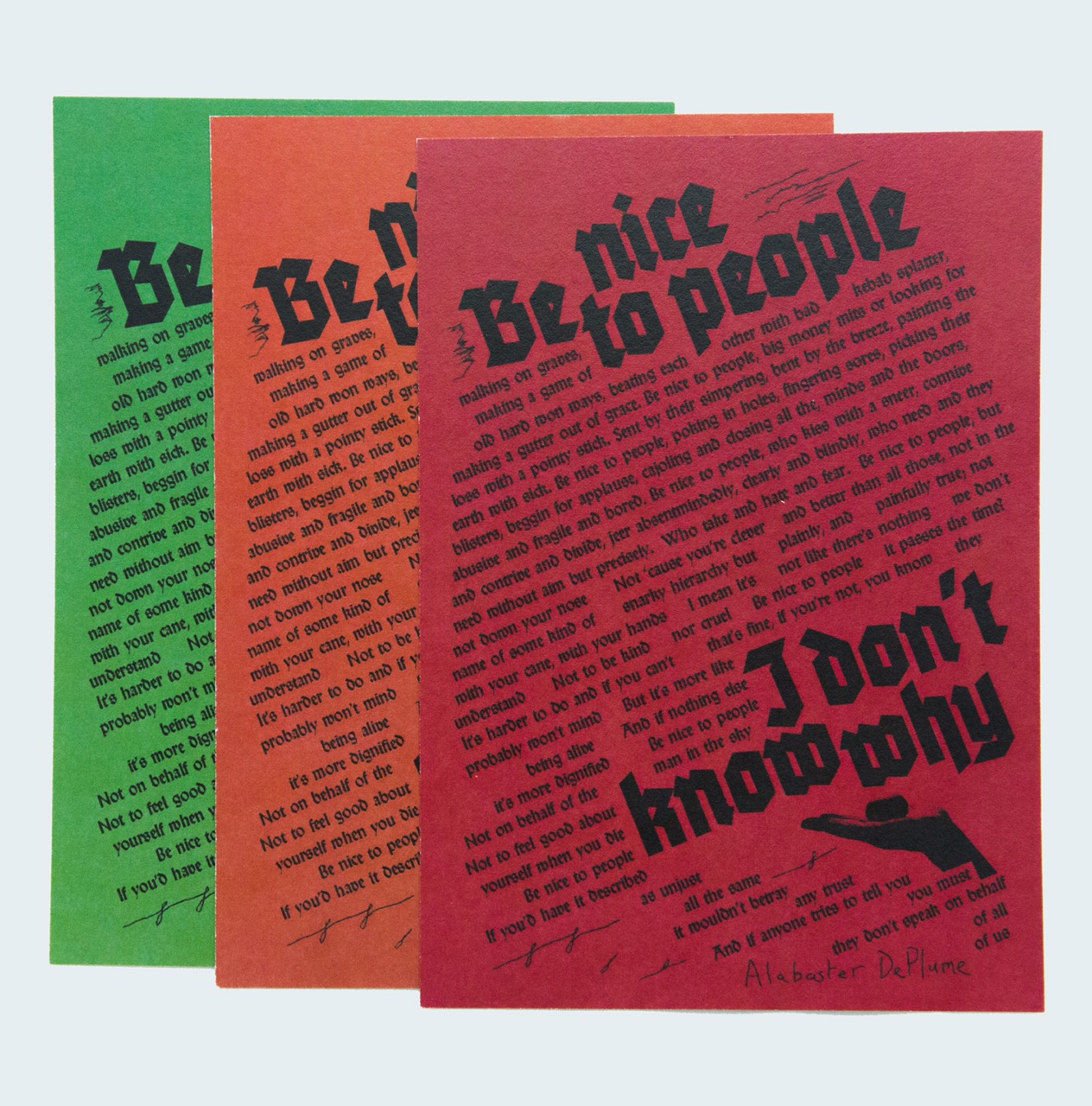 PostMap 02°02 20'10.2017" - Alabaster DePlume
Alabaster DePlume - 'Be Nice To People'
Printed postcard, with download code for music.
You can purchase the postcard for £2 + postage. The postcard is available in three different colours - Green / Orange / Red. We'll send you one at random, unless you want a specific colour (just let us know in the webform at check-out).
SEND A POSTMAP! You can send a PostMap to yourself, or to a pal. Just change the shipping info to the address you want to send to at the checkout.
Lost Map Records are delighted to welcome London and Manchester based spoken word artist, writer and saxophonist Angus Fairbairn AKA Alabaster dePlume to the label with the release of his new single 'Be Nice To People' as a PostMap postcard single on October 20, 2017. It's a peculiar, atmospheric, righteous and suitably intriguing introduction to Angus's wonderfully uncategorisable output spanning the realms of performance poetry and folk and jazz music, described as "cheerfully uneasy" listening and "totally unique... very, very brilliant indeed" by BBC Radio 3's Max Reinhardt. There's plenty more where that came from on his new album The Corner of a Sphere, which will arrive on Lost Map in early 2018.
Before that, get to know Alabster dePlume better by catching him live and in his element on a number of occasions throughout the autumn, including the latest instalment of PEACH on Thursday, October 19 – a monthly residency Angus curates and regularly performs at together with special guests at the Total Refreshment Centre in Dalston, London – as well as at Lost Map's Strange Invitation all-dayer at Paisley Arts Centre on Sunday, October 22, and various dates around the UK opening for Lost Map alumni and recent Domino Records signee Seamus Fogarty.
TRACKLISTING
Be Nice To People

Visit Croatia (live at PEACH #3, feat. ICHI)

Be Nice To People (live at PEACH #11, feat. Charles Hayward