PostMap 03°02 19'10.2018" - Alabaster dePlume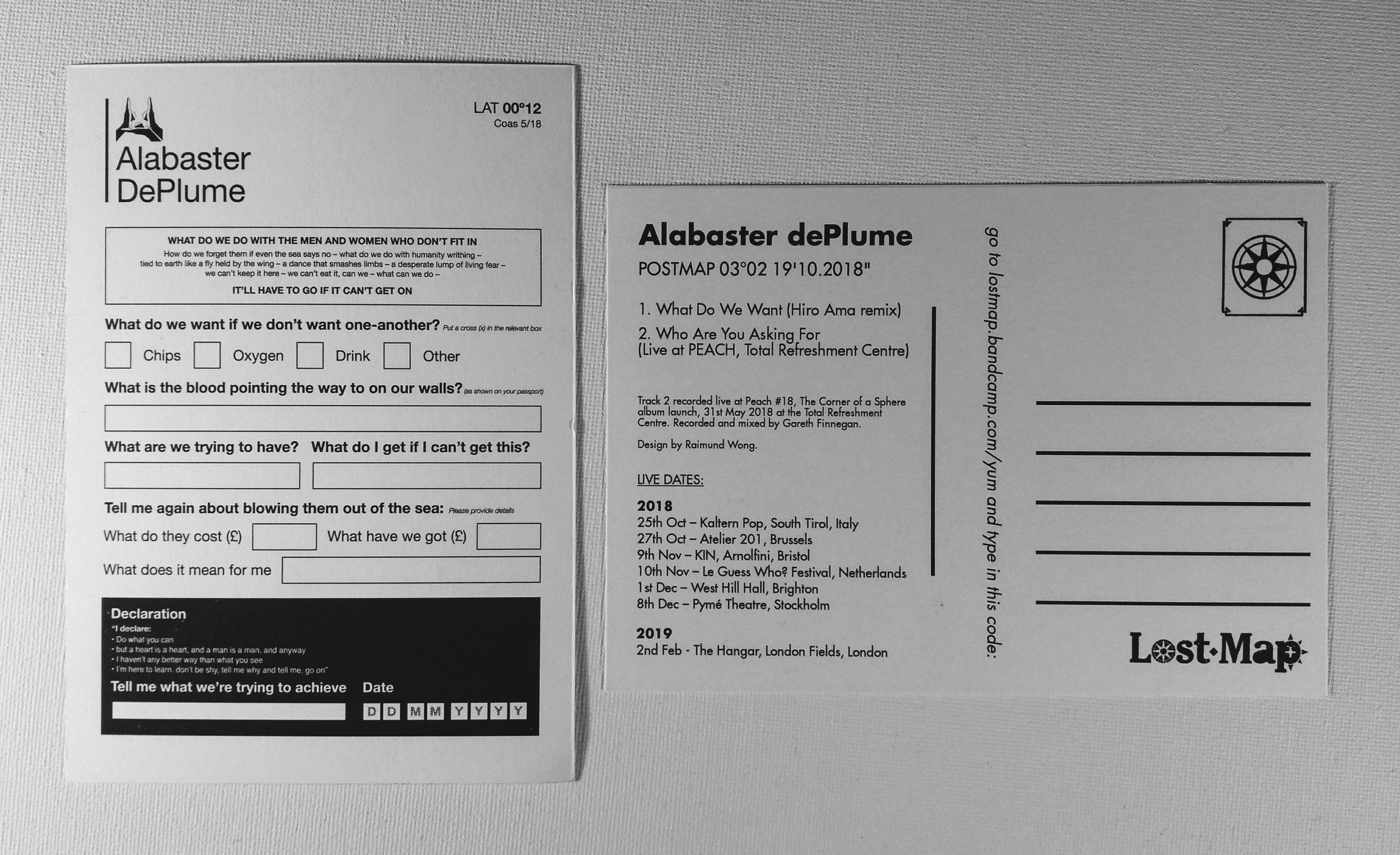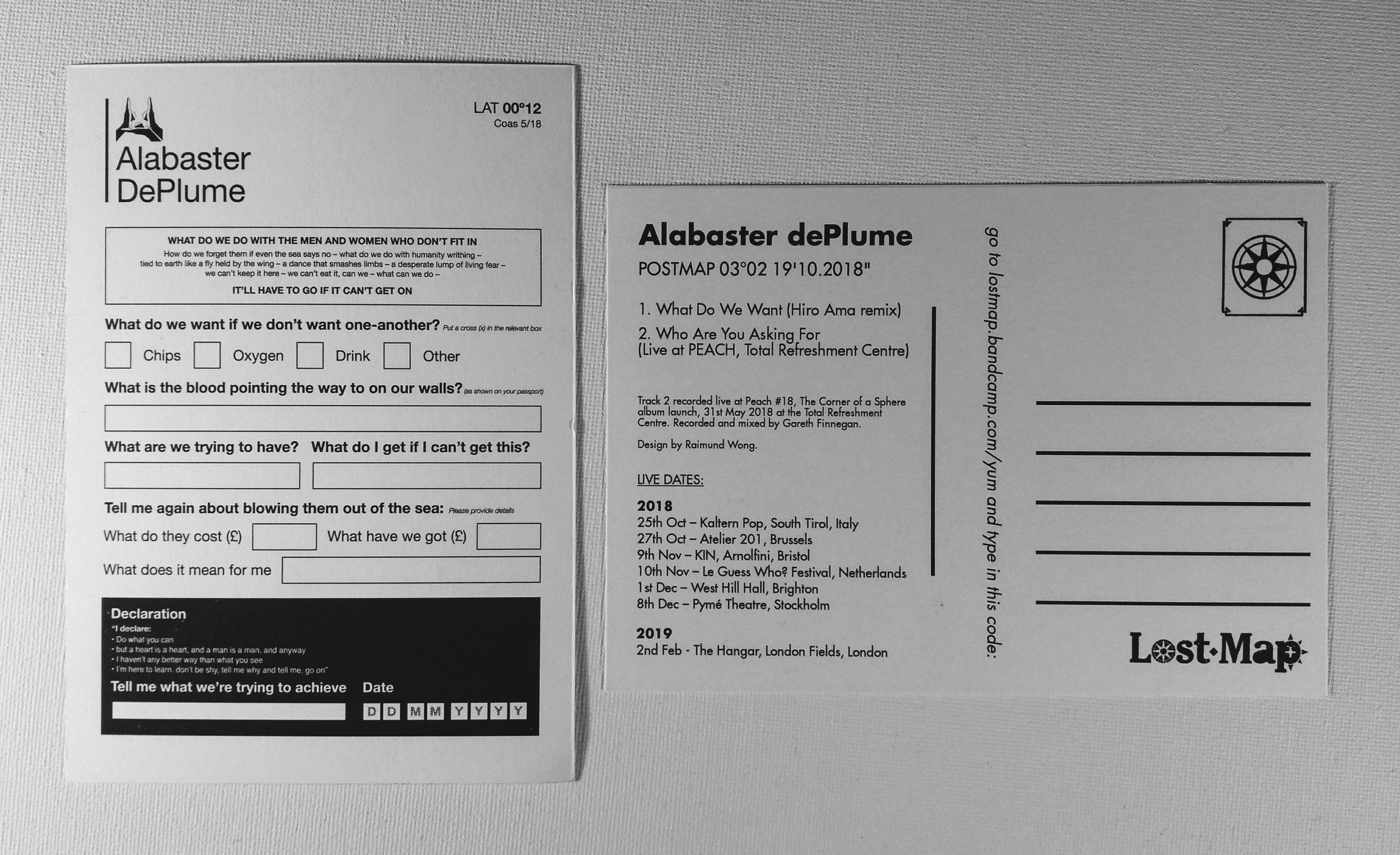 PostMap 03°02 19'10.2018" - Alabaster dePlume
Alabaster dePlume - 'What Do We Want' (Hiro Ama remix) / 'Who Are You Asking For' (live at PEACH, Total Refreshment Centre)
Printed postcard, with download code for music.
Purchase the postcard for £2 + postage.
SEND A POSTMAP! You can send a PostMap to yourself, or to a pal. Just change the shipping info to the address you want to send to at the checkout.
TRACKLISTING
What Do We Want (Hiro Ama remix)

Who Are You Asking For (live at PEACH, Total Refreshment Centre)
Lost Map Records are delighted to announce new material by London and Manchester based spoken word artist, writer and saxophonist Angus Fairbairn AKA Alabaster dePlume. A PostMap postcard single features a remix of 'What Do We Want' by Teleman drummer Hiro Ama, plus a version of 'Who Are You Asking For' recorded live at the Total Refreshment Centre in London as part of Alabaster's monthly development residency PEACH. Both tracks will be included on a bonus disc set to be packaged with a deluxe repressing of the wonderfully uncategorisable album The Corner of a Sphere, which is set for release February 1, 2019, after the original pressing quickly sold-out on vinyl following its release in May. Alabaster dePlume is touring widely in coming months, including a newly announced headline show at Hangar in London on Saturday, February 2 – his biggest headline show to date.


As Alabaster explains, 'What Do We Want' is a song about "our refusal to include people from disadvantaged backgrounds in our society, while celebrating competitive accumulation of wealth… which implies that there is something we all want, that's better than our general wellbeing, better than one-another. What is it?" The track's theme about society-at-large's fear of immigration, and refugees, is reflected in the artwork, a retelling of the poem as a sinister, bureaucratic government form.