Lost Map's Lost Weekend: Strange Invitation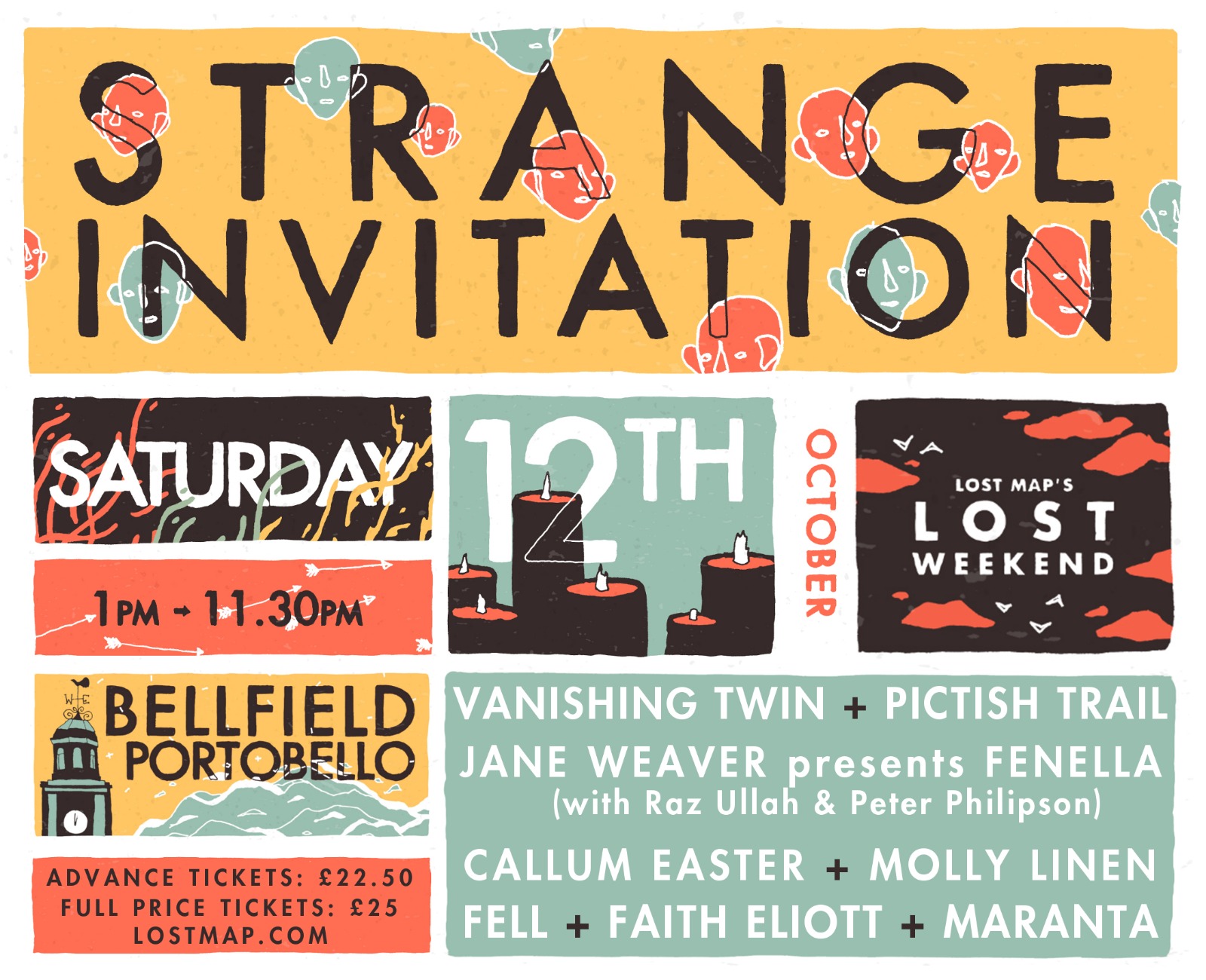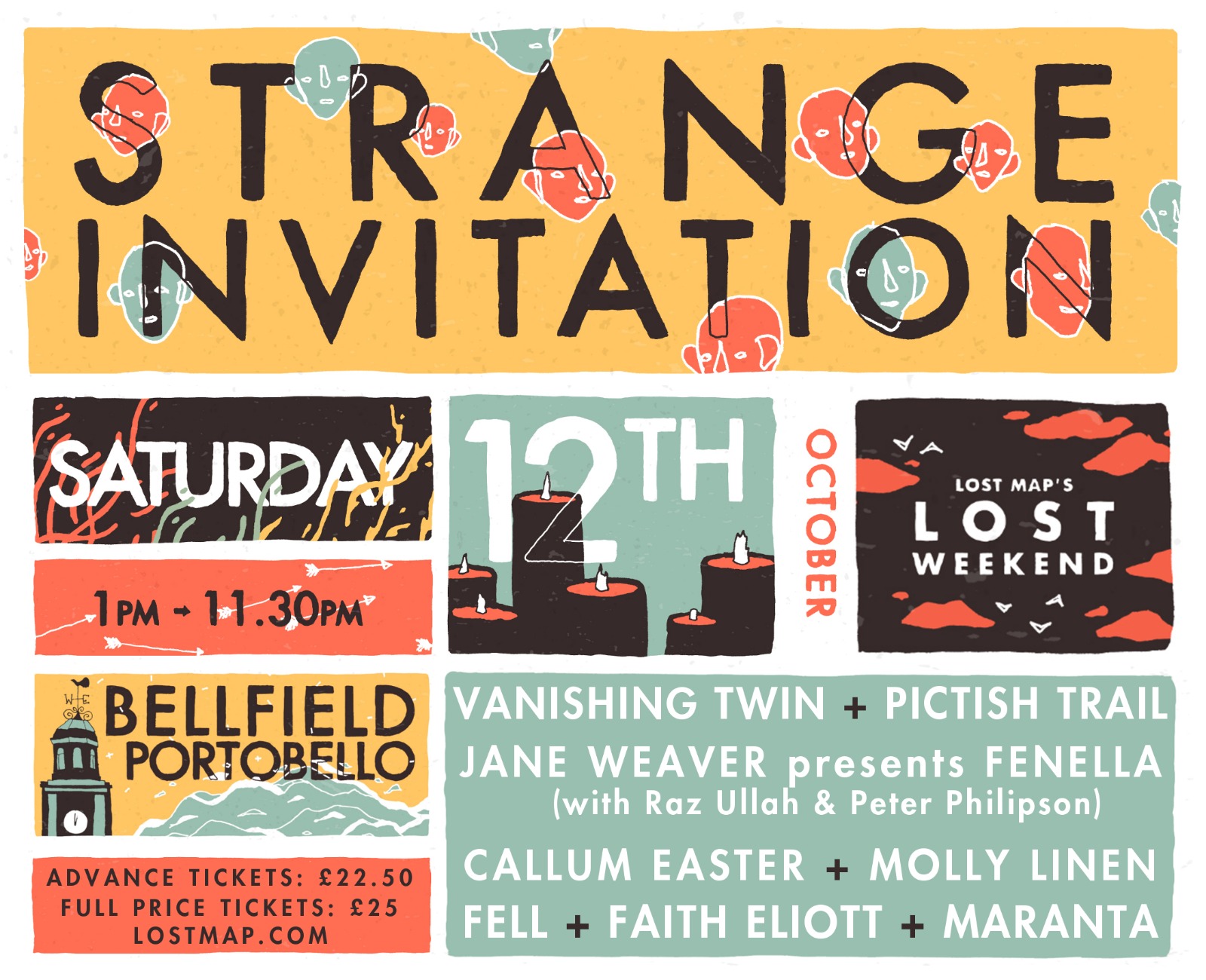 Lost Map's Lost Weekend: Strange Invitation
Lost Map's LOST WEEKEND, a series of live music events, is happening over 11th - 13th October 2019.
LOST MAP's STRANGE INVITATION, SATURDAY 12TH OCTOBER,
from 1.00PM til 11.30PM
BELLFIELD, PORTOBELLO
On Saturday 12th October, we're hosting a new instalment of our STRANGE INVITATION event - a full day of live music, taking place in the large hall of Bellfield, a fantastic community space in Portobello.
The venue will be standing room only, and tickets are very limited - so don't hang about!
Regular advance tickets now selling fast, at £22.50 each. Full price tickets are £25.
Over 18's only.
Our all-day live music hoolie returns, with a showcase of acts from the label and some very special guests. We fancied a trip to the seaside, so we're headed to Portobello - and are organising this event with Bellfield / Action Porty.

We're running the bar, so there'll be nice boozes at nice prices, and some deeee-lish food available on-site, too. Early Bird Tickets went on sale on Friday 5th July at 9am, priced at just £20, and SOLD OUT IMMEDIATELY. Our regular advance tickets, at £22.50 are on sale now … when they run out, the full price ticket is £25.
We've put together a line-up of sure-fire psych-pop thrills and dreaminess …
VANISHING TWIN !

PICTISH TRAIL !

JANE WEAVER presents FENELLA (with Raz Ullah and Peter Philipson) !

CALLUM EASTER !

MOLLY LINEN !

F E L L !

MARANTA !

FAITH ELIOTT !