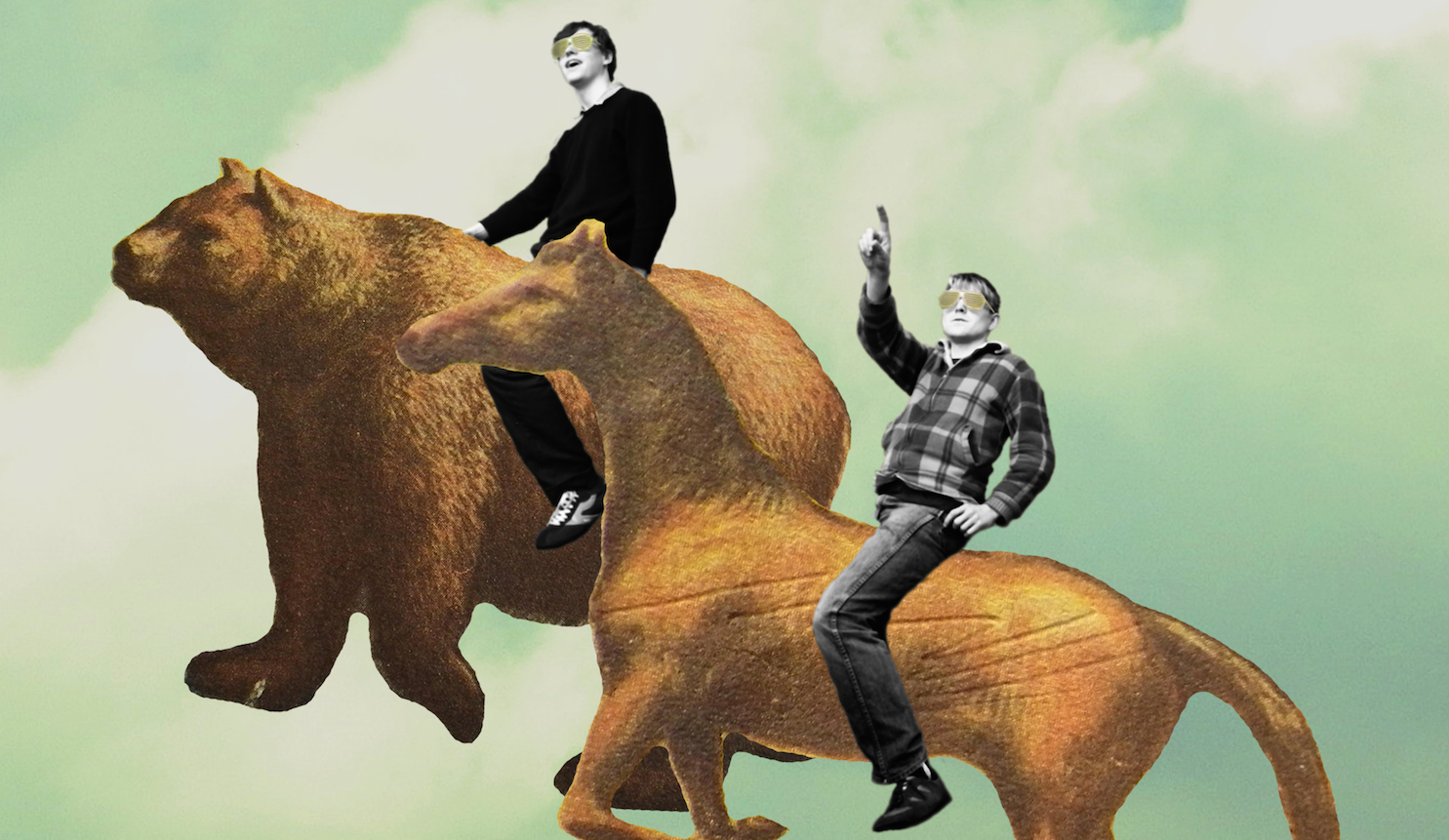 The most recent addition to the Lost Map roster, Insect Heroes are brothers George and Evan Thomas - assisted by fellow adventurers Robin Ashton, Adam Campbell and Laurie Pitt, variously assigned to modular synthesiser, keytar, banjo, drums and percussion. Their debut album, Apocalypso, given a full release in 2014, is a playful masterpiece of modern psychedelia. It moves along in slow chugs and mad sprints. Packed with rhythmic oddities, the songs are highly percussive affairs, as George dolefully sings along with an honesty that makes you feel as if you have been made privy to some of his innermost thoughts.
The style varies, with vocals that at times recall crooners of old. In 'Bang Bang Bang' we hear echoes of 70s Serge Gainsbourg, and 'Beautiful World' sun-warps the Velvet Underground, while 'Strobe Lights' channels a Wild Honey era Beach Boys, and the galloping' Autobahn' reimagines Ennio Morricone.
Apocalypso is an utterly stunning album, and against all odds, a cohesive work, that all fans of truly original pop music deserve to hear. Insect Heroes are currently working on a follow-up album.