Rozi Plain - Friend Of A Friend (CD)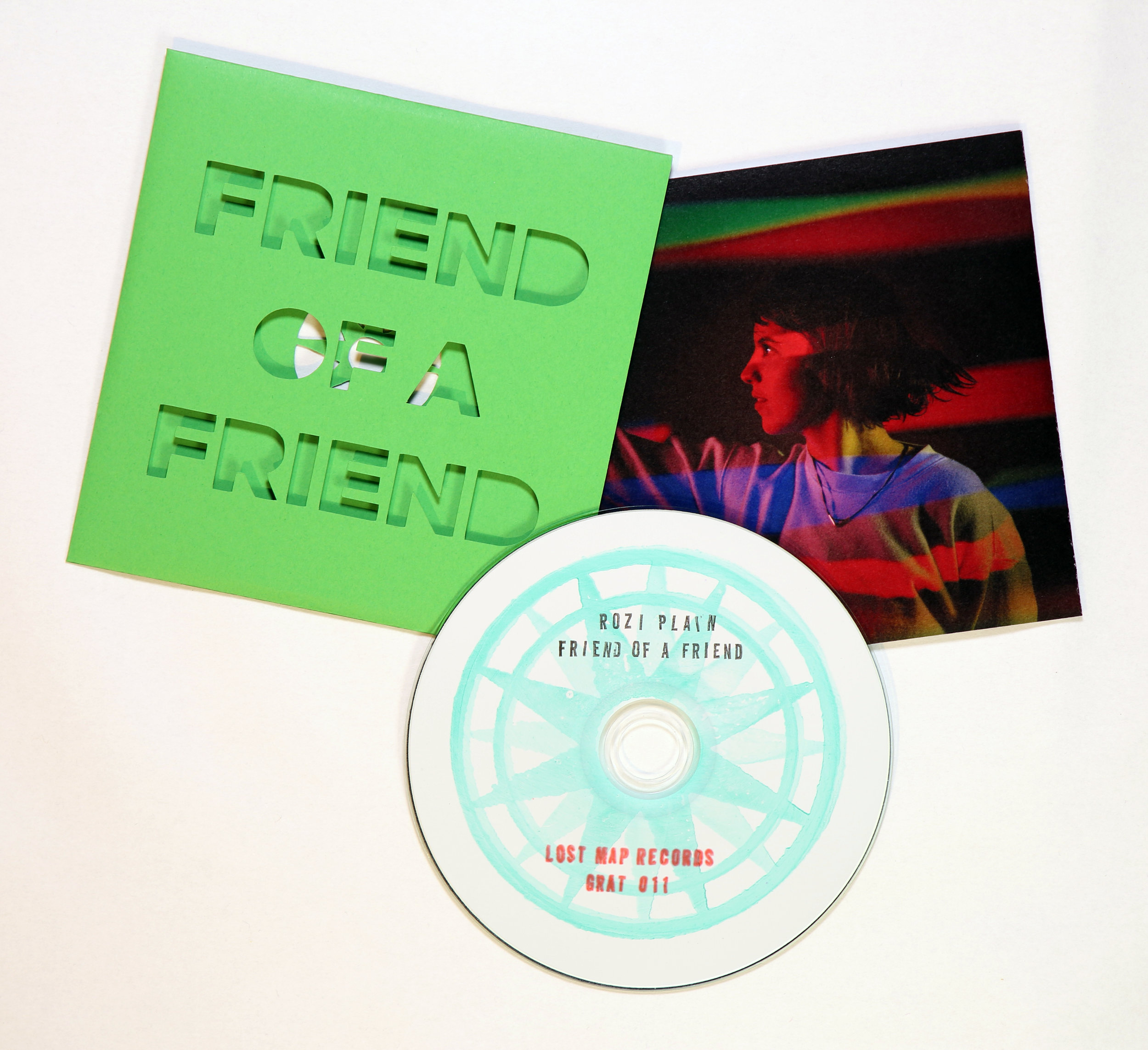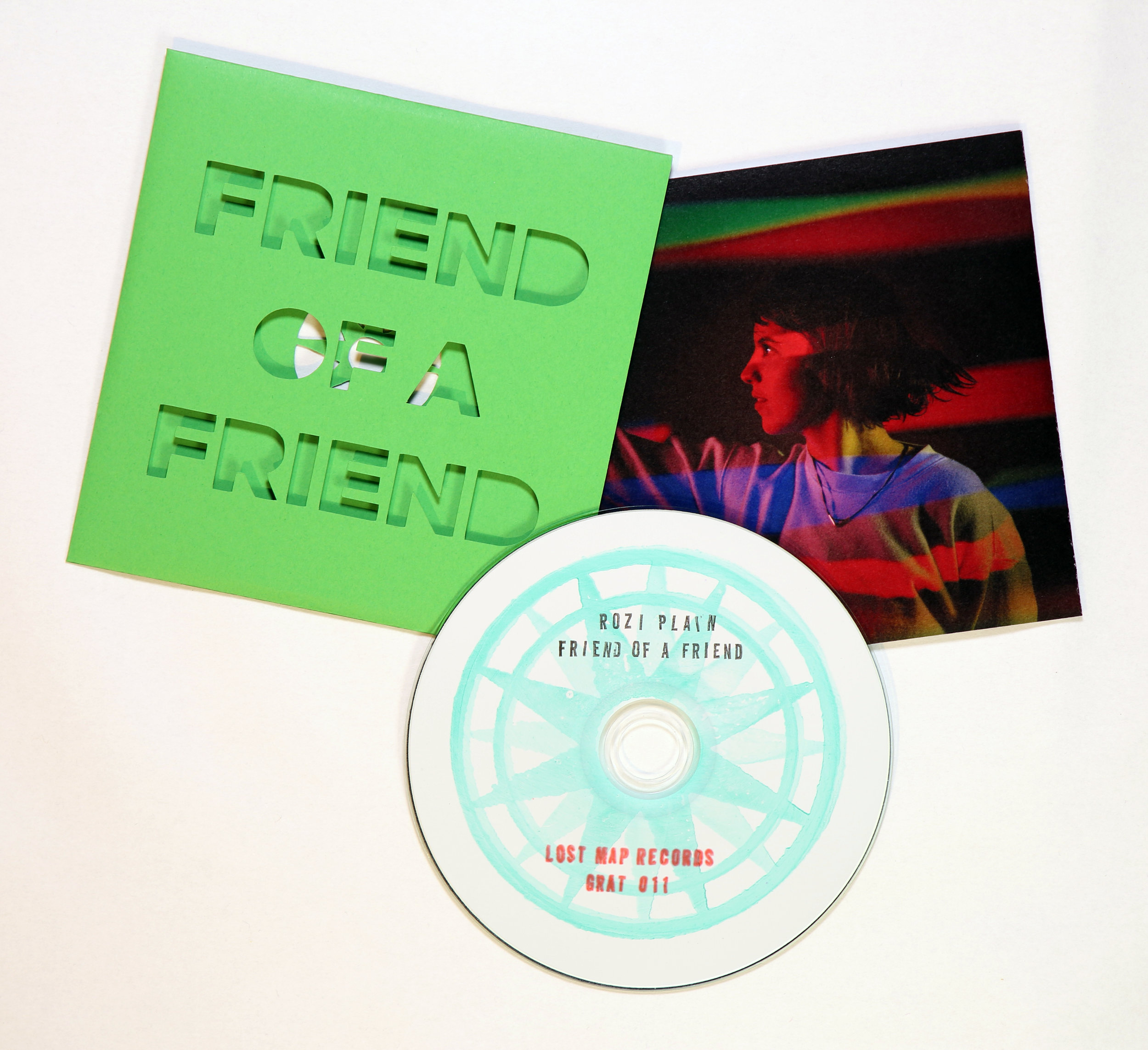 sold out
Rozi Plain - Friend Of A Friend (CD)
BACK IN STOCK!! LIMITED EDITION CD, IN CUT-COVER SLIPCASE
Released on limited-edition cut cover CD on April 15, 2016
CATALOGUE NUMBER: GRAT 011'15.4.2016"
Comprising remixes, sessions and unreleased tracks, Friend Of A Friend is a complimentary companion piece to the London-based singer-songwriter's exquisite third album Friend.
FRIEND OF A FRIEND CD = £10
TRACKLISTING
Marshes
Best Team (Joshua James remix)
Actually (Live at the BBC, Marc Riley session 19/01/16)
Rearrange (Alpine Ski Champion remix)
There Is No Sun
Friend City (Boxed In remix)
Actually (Jericho remix)
Best Team (Live at the BBC, Marc Riley Session, 27/04/16)
Jogalong (WOLF remix)
Rearrange (Live at the BBC, Marc Riley session 19/01/16)
Friend City (Delifinger remix)
Red Dot (Live at the BBC, Marc Riley session 19/01/16)
Best Team (Babe remix)
Rearrange (Aidan O'Rourke remix)
After a whirlwind year touring and promoting Friend which has included shows at Iceland Airwaves in Reykjavik and SXSW in Austin, Texas, Friend Of A Friend is a pause for reflection and an effort to bottle for posterity some of the magic of an artist in sparkling form.
Remixes by the likes of Joshua James, Boxed In, Babe, WOLF and Lau's Aidan O'Rourke reflect the high esteem in which Rozi is held by so many of her musical peers, not to mention the boundless potential of her words, voice and melodies for creative reimagining. Four tracks recorded in session for Marc Riley on BBC 6 Music capture Rozi and her exceptional live band, featuring members of Babe and François & The Atlas Mountains, at their lush and playful best.
The beautifully mellow 'Marshes' is a brand new song which would have slotted in perfectly on Friend with its deftly plucked electric guitar line and harp flourishes. 'There Is No Sun' is an affectionate reinterpretation of Sun Ra's 'When There Is No Sun'.