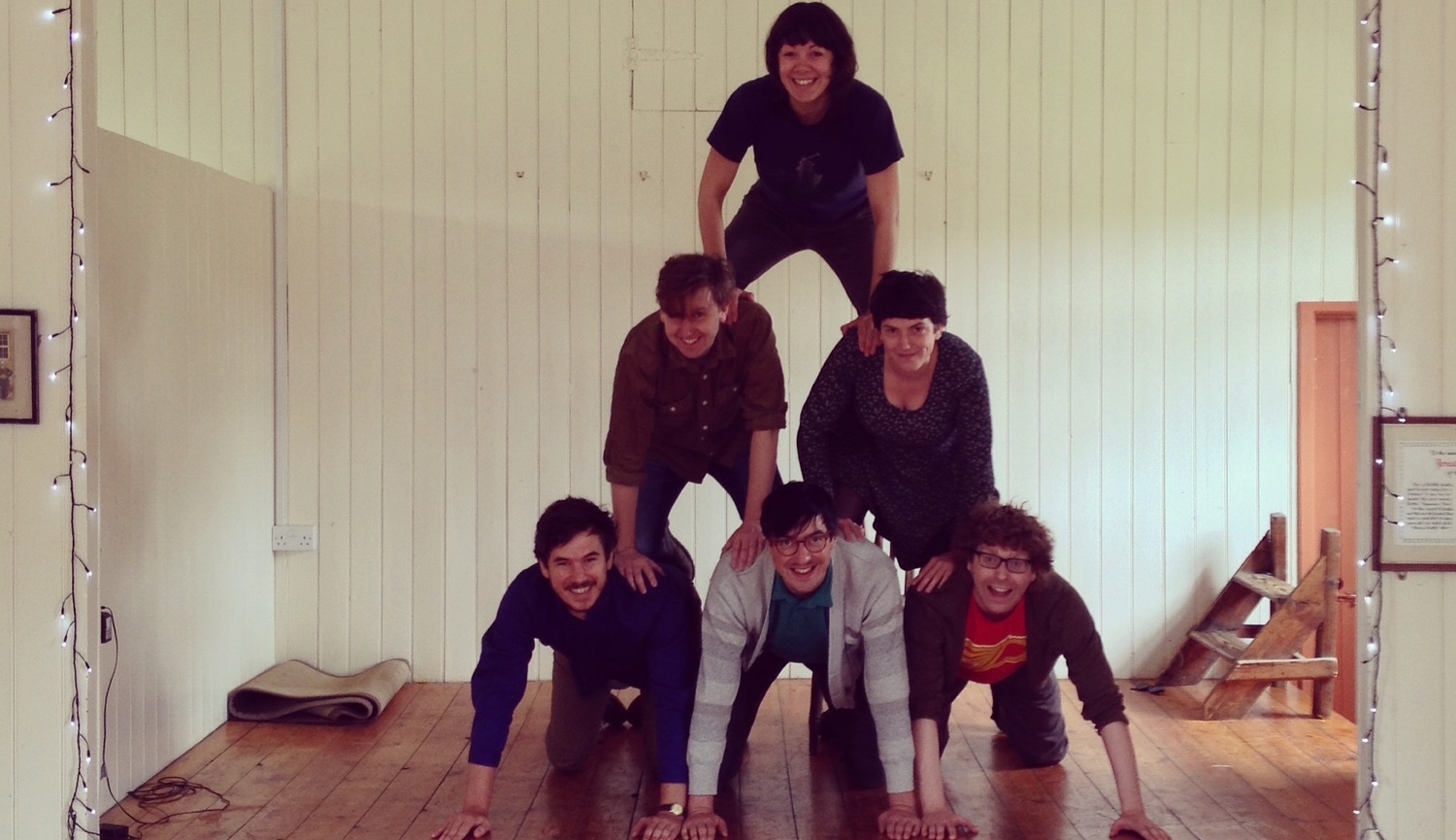 eagleowl
"LIKE THE SOUNDTRACK TO THE SADDEST, MOST BEAUTIFUL ART-HOUSE FILM YOU'VE NEVER SEEN" – THE SCOTSMAN
eagleowl started out as a two piece in 2005 and have since acquired a modest handful of players. The line-up today are founding members, Bartholomew Owl (guitar, vocals) Malcolm Benzie (violin, guitar, vocals) and Clarissa Cheong (double bass, vocals) Rob St. John (organ, harmonium, vocals) Hannah Shepherd (cello) and Owen Williams (drums). Fortunately the upgrade from duo to sextet hasn't compromised the quiet elegance of the project.
this silent year, eagleowl's debut LP, was released in 2013. The album opens with the sound of footsteps, and builds with the gradual introduction of instruments, and finally vocals, at 39 seconds in. Thoughtfulness is a priority on this silent year - there is emphasis on textures, and rather than relying on traditional structures, the songs use layers of instrumentation to thicken the sounds. The songs undergo a process of alchemy through the considered architecture of the verses. Hypnotic melodies accumulate meaning and are striking in their strange familiarity.
At times mesmerising, and at times fun, this silent year is unrelentingly moving and yet stubbornly slow paced. The effect is an album of enhanced, yet belligerent beauty.